Valentine's Day isn't just for couples. Kids love Valentine's Day because it means candy and a party at school. I remember when I was young we would make our little Valentine's Day holder for our cards. We would decorate it and put it on our desk in school. On the day of our party, we would all bring in treats; cupcakes, candy, even pencils, stickers and erasers (remember the Lisa Frank stickers and erasers?) We all brought in Valentines that we would pass out. Each child went up and down the rows in school depositing one in each child's holder that they made. It seems like every holiday was cause for a fun party at school in elementary school.
My Toddler Tuesday sessions are fun little half hour sessions. You receive digital files of the session. I run this special every Tuesday. Occasionally I do run a themed session. These themes are scheduled around holidays and seasons. Tuesday Feb 7, I will be running my Valentine's Day Toddler Tuesday mini session day. I have a fun little Valentine's Day background set up. Sessions are $100. For that you will receive the mini session, 5 digital files with a print release. Images will be fully edited and sent electronically for you to download and print at your favorite lab. You'll have them back in time to make cure little Valentine's Day cards for passing out to classmates or sending to grandma and grandpa.
These sessions can fill up fast, so give me a call if you are interested so I can hold your date!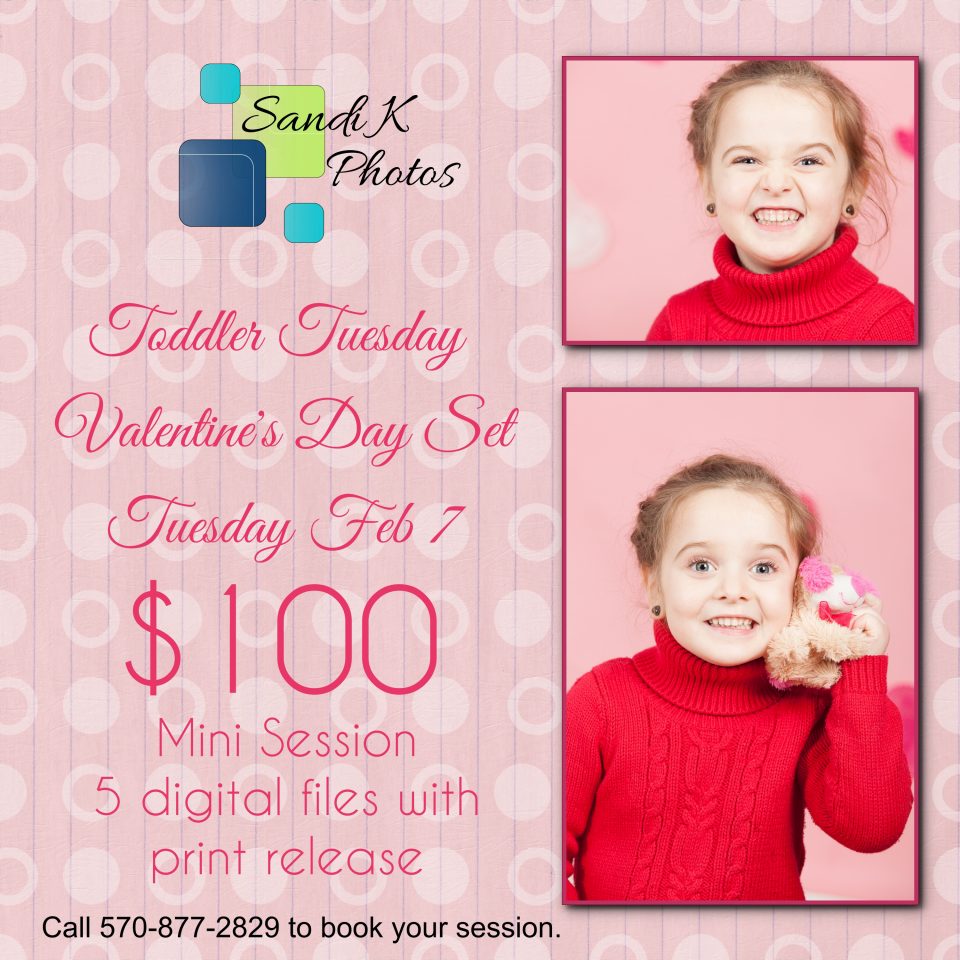 I had this sassy little one come over to model for me. She is the girl of a million faces. I just love her!