This week has been a busy one for our photo booth! The week or two before Christmas we are usually running around finishing up orders for our customers. When the dust settles from that, we are in full photo booth mode! We had 4 photo booths this week!
We were asked by our favorite DJ Rocky from 98.5 KRZ to come help them out at their annual Let It Show concert. Of course we said yes! Any chance to help them out and we are there. The concert was held at the Kirby Center in Wilkes Barre. I hadn't been in there in years. The staff was awesome and even went into the booth and gave us a donation.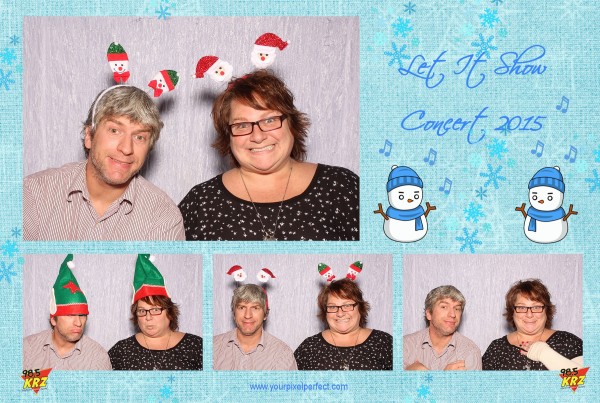 I wanted to make a custom border design for this. Get a little festive. Since there is no snow to be found in the forecast, maybe we can get in the Christmas Spirit another way.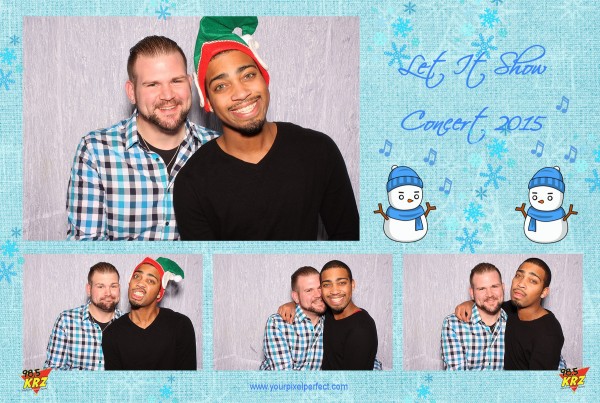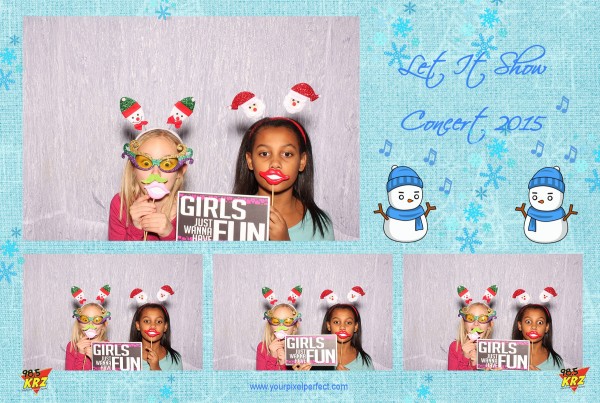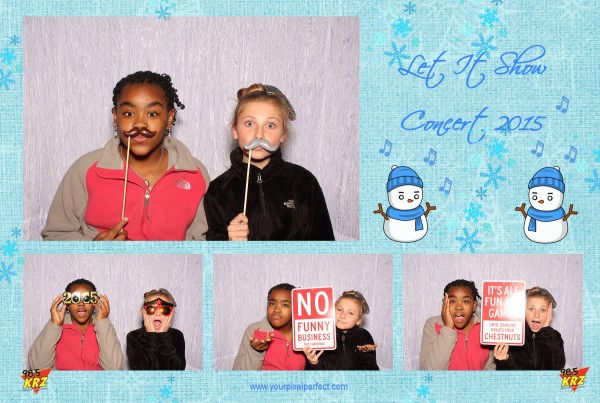 We had a blast meeting everyone and we could hear the concert from our spot in the lobby. It sounds like it was a fun time. Everyone was happy to help out and help us raise money. In the end we raised a good amount of money for the Domestic Violence Service Center. Thanks Rocky and Lissa for giving the opportunity to help you out!