December 8 will be my only mini session day this year. Actual shooting time will be about 10 minutes with a proof session immediately following. Images will be emailed to you by December 10, giving you plenty of time to use for cards, e-cards and Holiday gift giving!
These mini sessions are booked at half hour intervals and will include a ten minute mini session, a proof session, three digital files and print rights to the images. The scene I'll be using is pictured below, it's a very neutral scene for Winter/Holiday and probably one of my favorite that I've done for a Holiday scene. I just love the rustic look of it all combined!
The cost for the mini session is $60 and must be paid in advance to secure your spot. Booking for these sessions will be done online. Follow this link to book your session. You'll be able to choose your time slot and make your payment. Once booked, this time is set aside for you and unfortunately refunds are not available for these sessions.
People and pets are both welcome for these sessions! Please share with your friends! I can't wait to see you!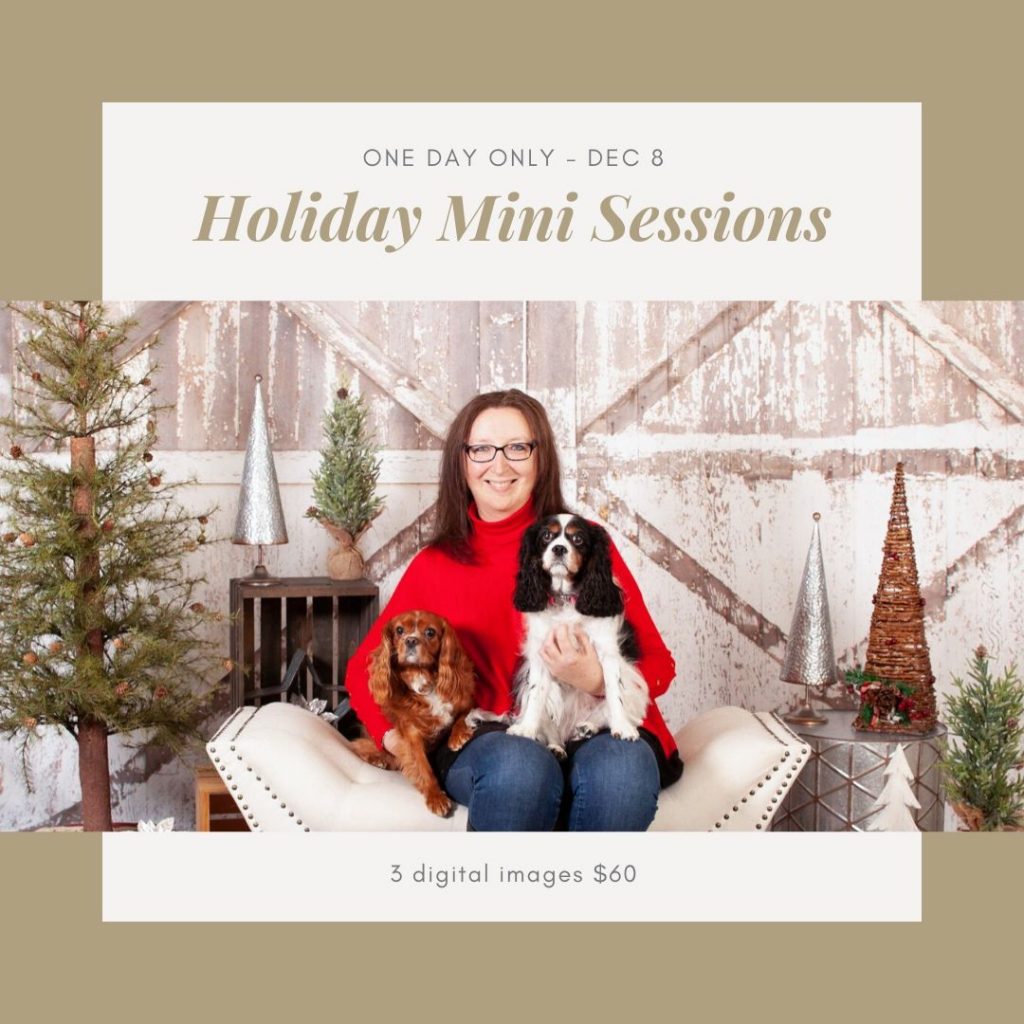 If you would like a more personalized Holiday session, please give me a call at 570-877-2829 or contact me so we can get your session booked ASAP. I do have other Holiday scenes available for private sessions and can also meet on location to shoot. My deadline for ORDERING in time for Holiday gift giving is December 10. Please keep that in mind when scheduling your day for the shoot.
As always, if you want to keep up on the latest shoots and specials, please follow me on facebook or instagram.
Have a Happy, Healthy, and Stress Free Holiday Season!
Sandi K