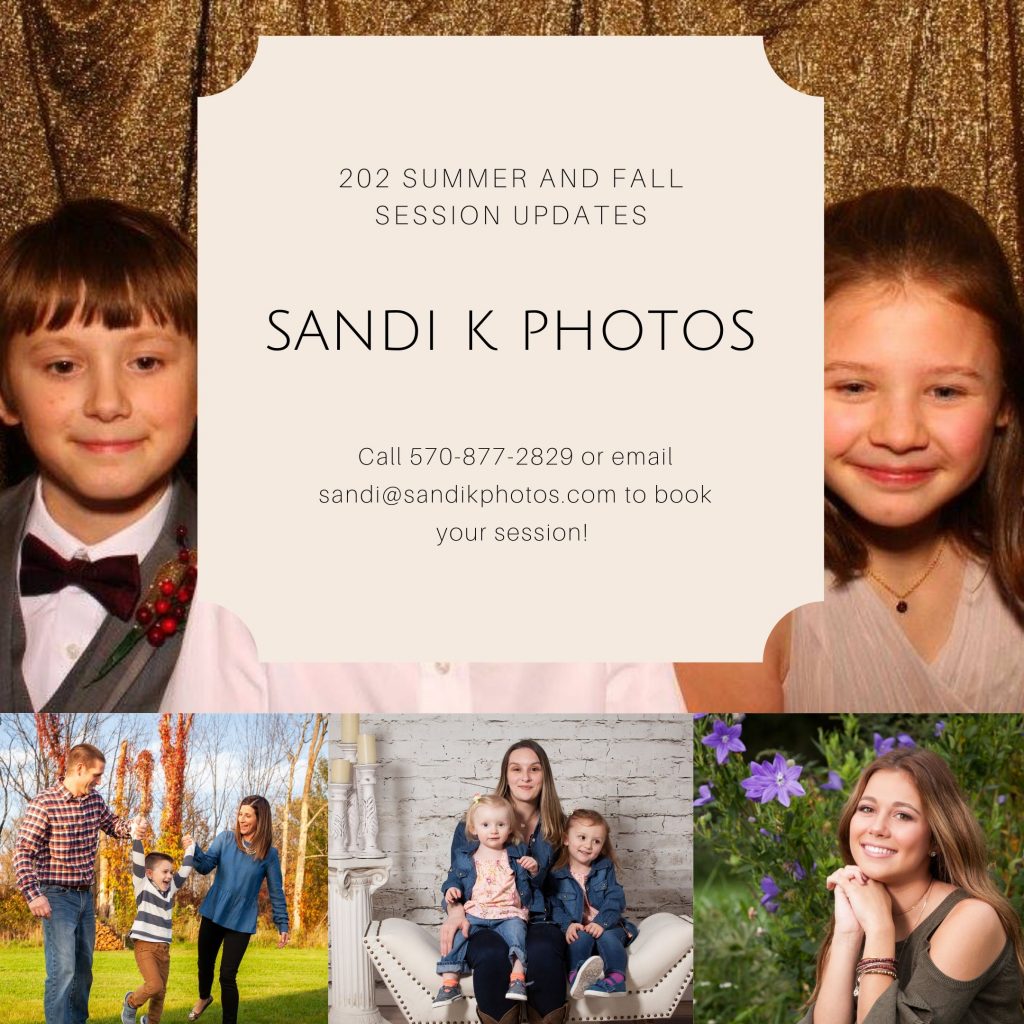 Photo session info is now being updated. I am now booking for Summer and Fall! I do have some changes I am making to help keep both your family and mine safe. My 96 year old grandmother lives next door with my mother, so I need to be able to go there any time I'm needed to help out.
I will not be shooting indoor sessions at this time. All sessions will be outdoors at a location of your choice. We can also shoot here on my property. I have been working on my flower garden during the shutdown so we have some nice backgrounds to choose from.
In addition to not shooting indoor, I will also not be doing in studio proofing at this time. I don't want anyone to feel uncomfortable having to come inside to proof. I would also feel terrible if I caught it from someone who was here yesterday and gave it to someone that came in today.
To make up for this inconvenience, all edited proofs will be included in your session. You will receive 20 edited images to print at your favorite lab or share on social media.
So, how will this all work? How much does it cost?
A one hour session is $300 and includes 20 digital images.
Upon booking your photo session, $150 is due to hold your appointment. This can be a mailed check, or paid via online invoice or a card over the phone. This retainer is non refundable. If it's raining, we will certainly reschedule, but I do not reschedule for overcast days since these are actually PERFECT days to shoot. Photo sessions can be booked early morning or right before sunset since these are the times of day with the best lighting. Mid day sessions will depend on WHERE you want to shoot and what the lighting situation is in that location.
Your photo session will be shot outside. I do ask that you not bring an army of people with you other than whoever will be in the photo. One person is fine, but please limit to just one.
After your session, the remaining $150 is due. Once that is received, I'll edit your images and upload them to dropbox. I will provide you a link for those images. You'll also receive a print release as well as a link for MY favorite lab in case you don't have one.
Once the link has been sent, there are no refunds due to the nature of the product.
If you'd like to add an additional hour, or a second location, the cost will be $150 for the session and an additional 10 images.
To book, give me a call at 570-877-2829 or send me an email. I can't wait to work with you!
Don't forget to follow me on facebook for latest updates on upcoming specials.