Last month we took a trip to Lake Ontario. I had never been there before, and it's not far from us, so it was a perfect place for a weekend getaway. Any chance I can to go spend some time in our camper, I'm all for it!
The whole region had gotten a lot of rain in the last few weeks, just like here at home. The big difference is, they are pretty much flooded. Permanent docks are all under water. People can't put their boats in yet. The campground we stayed at said they were about a month behind because of the rain.
We stayed on Association Island on Lake Ontario. It was a pretty big campground. Our site was right on the water. When we backed in and opened the shade, the lake was right there!
For those that know me, know that I grew up on Lake Wallenpaupack. I could sit by the water all day and just watch the current. So, to have the site right on the water was awesome for me! I brought along some paints and grabbed some rocks. I painted rocks as I sat by the water. After I painted about 20 rocks, Don and I walked around the campground and I hid them for others to find. I hope they brought a smile to their face when they found one.
We had a nice storm while we were camping, but once the storm broke, we had an absolutely amazing sunset! I usually have really nice ones at home. But the one we had up there was spectacular. People from the other side of the island were coming over to the empty site next to ours to photograph it. I'm so glad I asked for a sunset site!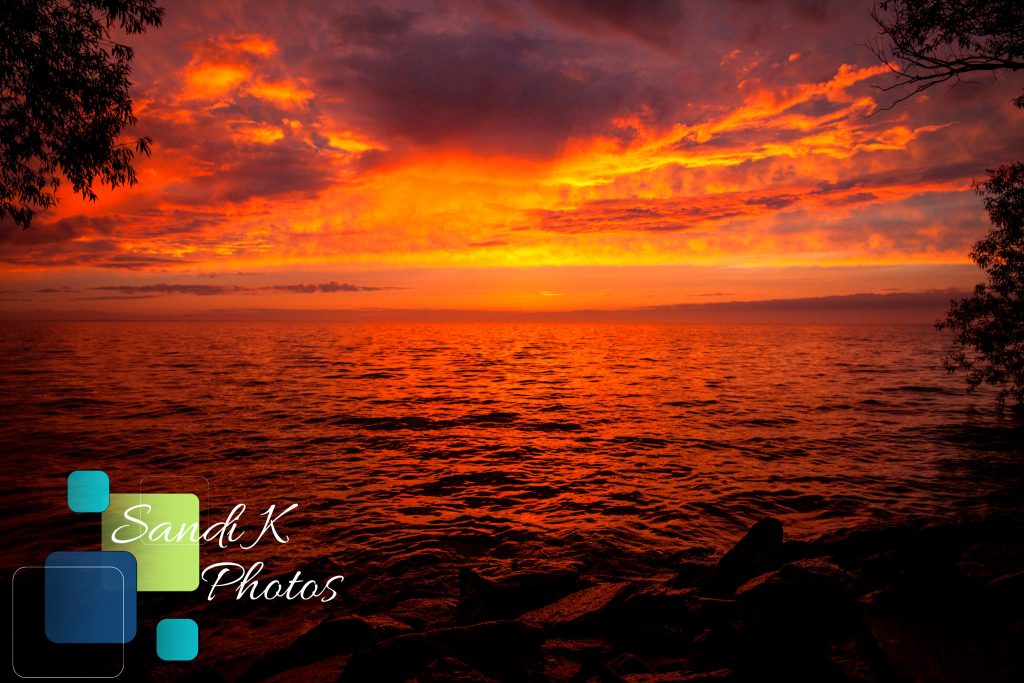 The next night was nice, but nowhere near the first.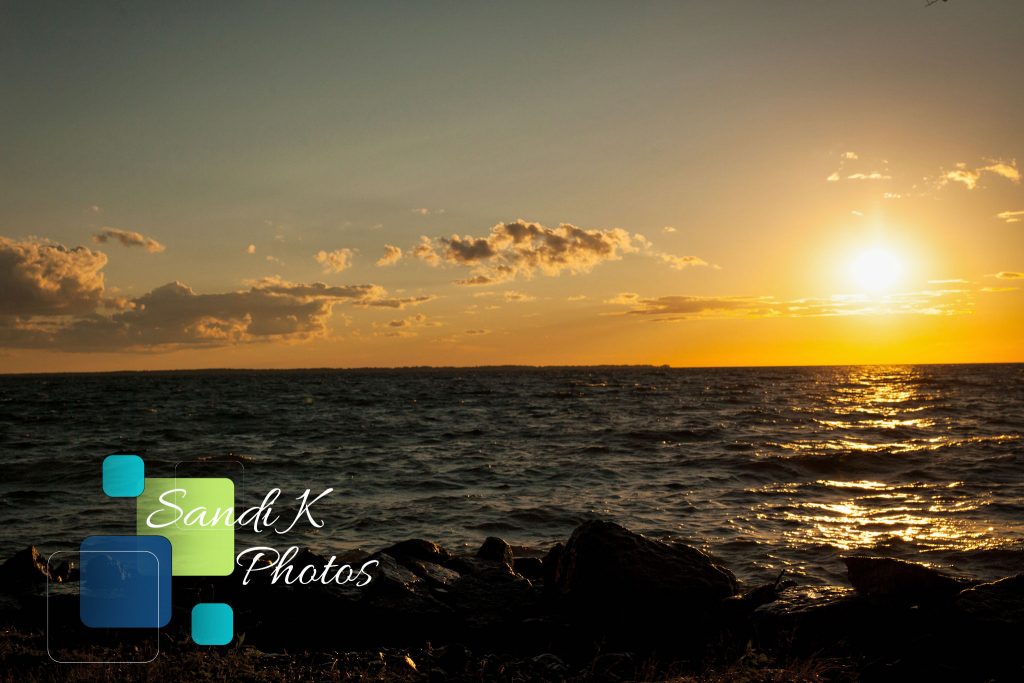 If you ever get a chance to head up that way, I highly recommend it! We had a great time!