Courtney – Boudoir – KRZ winner – Sandi K Photos
For the last few years we have given away boudoir sessions to a few winners for Valentine's Day. Rocky and Lissa are awesome to work with. Freddie isn't too bad either. 🙂  So, the deal is, you listen to the morning show on KRZ, they ask a question and you call in with the answer. That puts you in the running for the prize at the end of the week. The day Courtney qualified it was a pretty basic question. Tell us why you want to win.
Courtney came up the week before Valentine's Day. She came right from work and already had most of her makeup on, so Monica just gave her a touch up. She brought a lot of great outfits, so we picked her favorites and got started. (for the record, it's way better to over bring than to under bring) You do not have to go crazy with lingerie or really expensive outfits. Make sure you have a good SUPPORTIVE bra. Nobody likes the girls hanging low! 🙂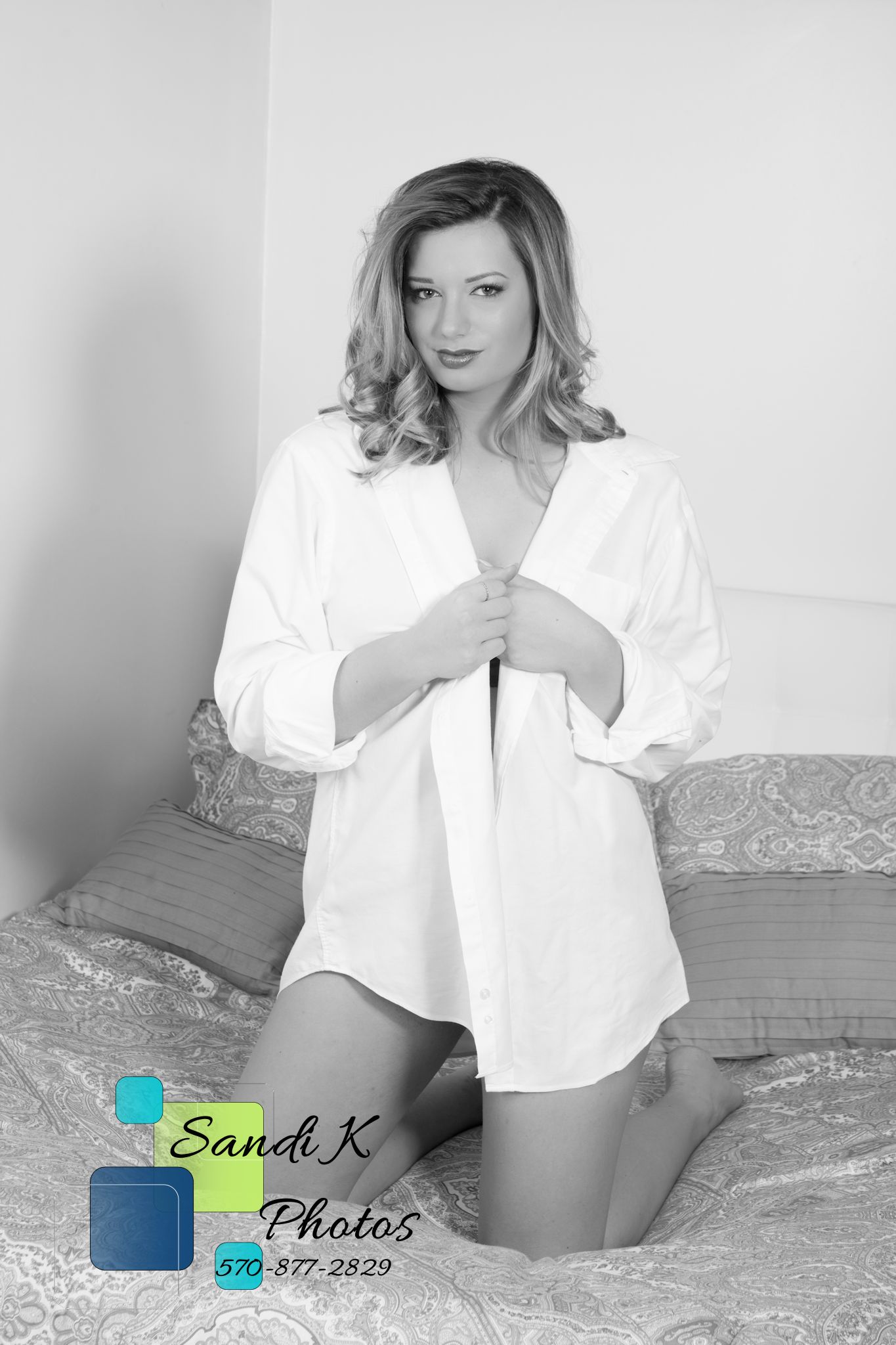 Courtney looked sexy in just a white button down shirt and a football jersey.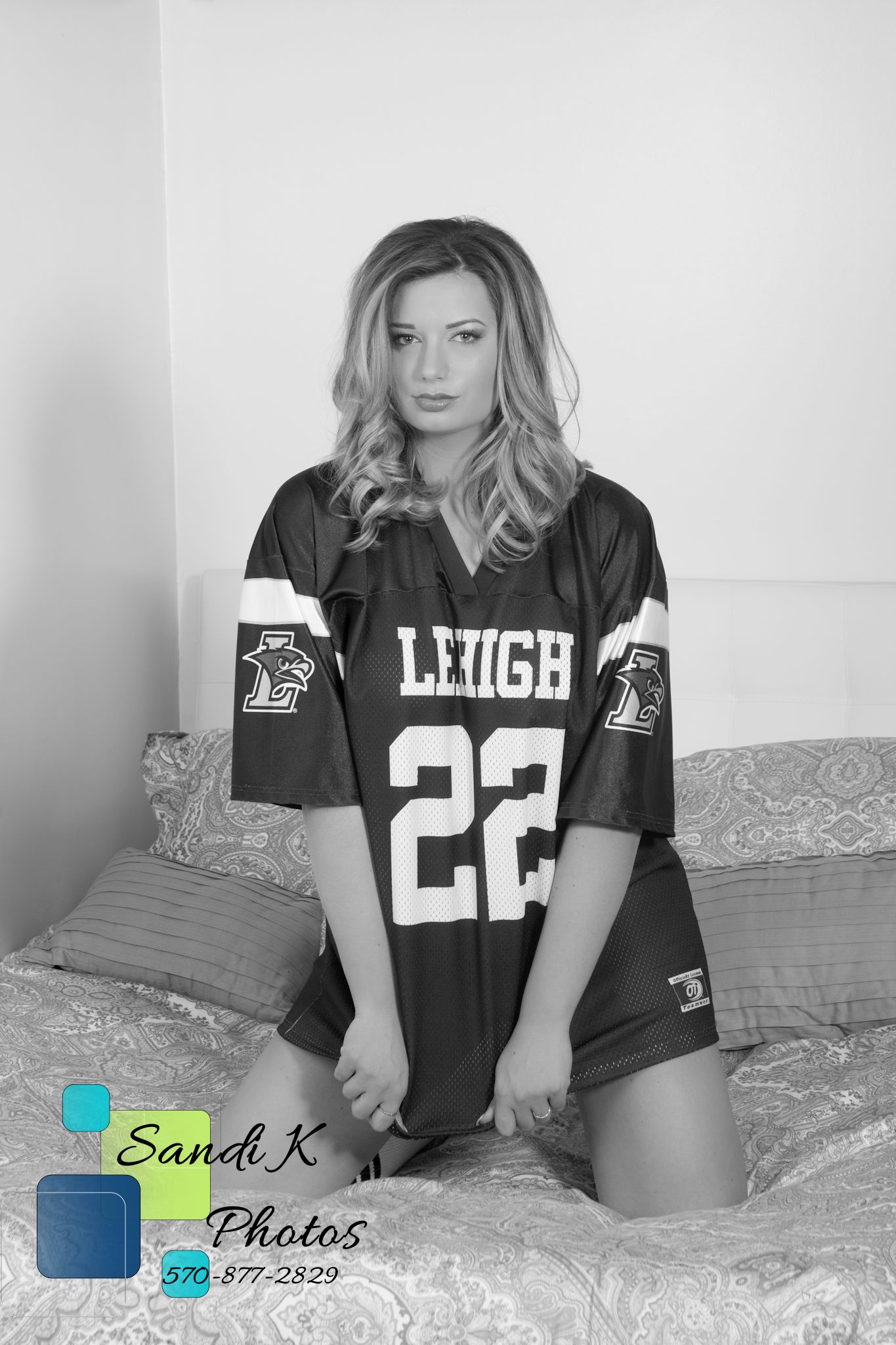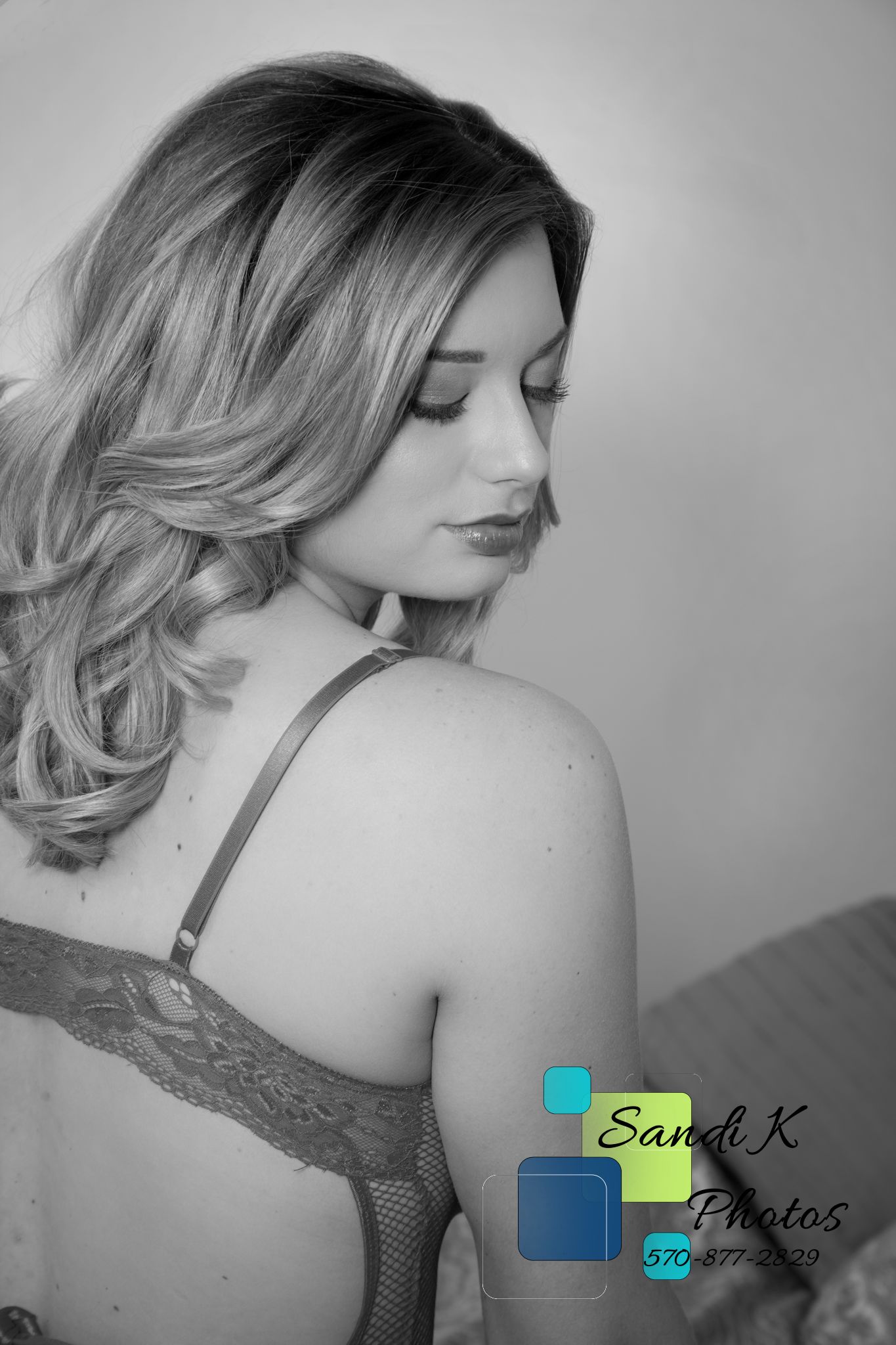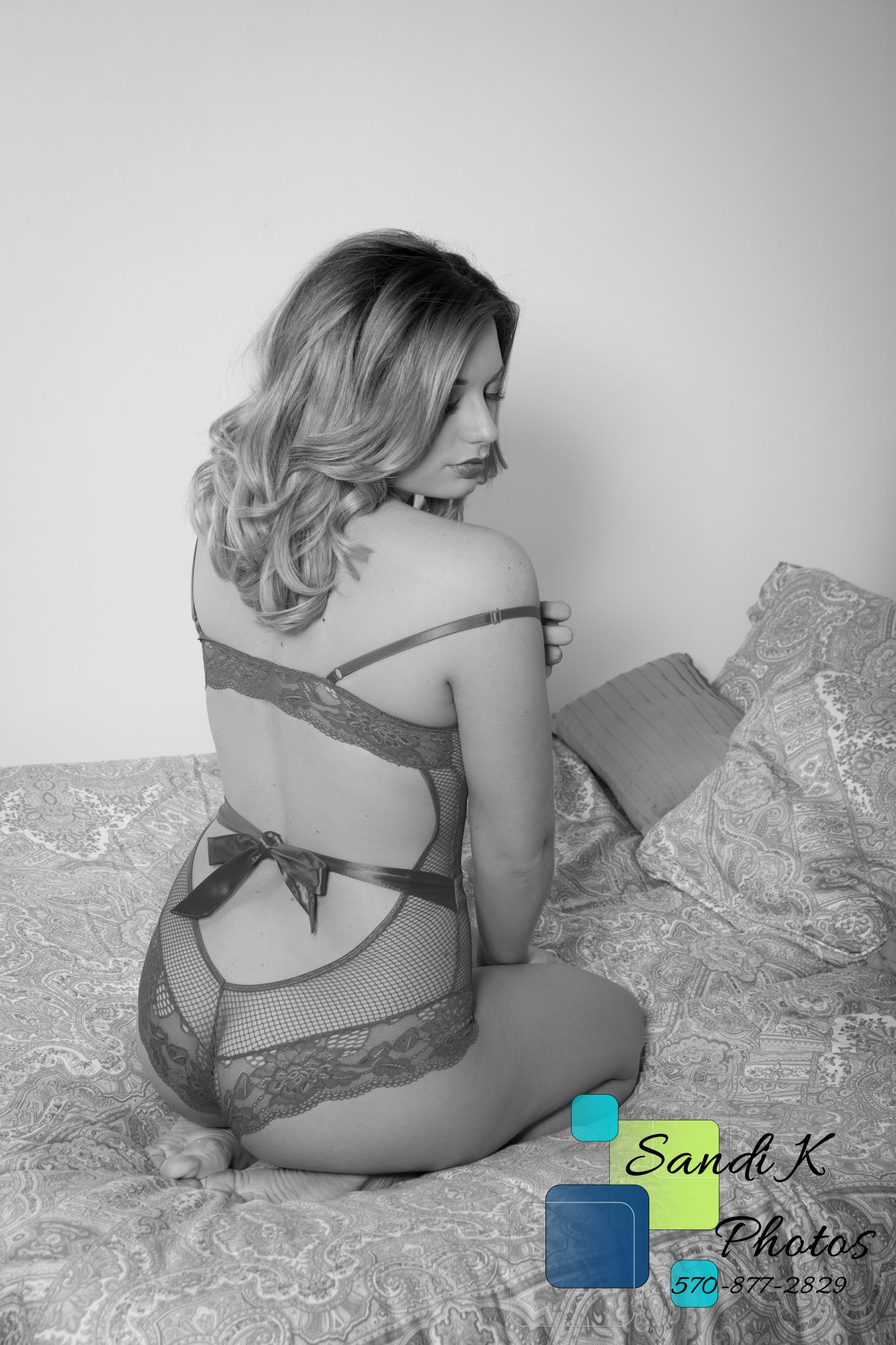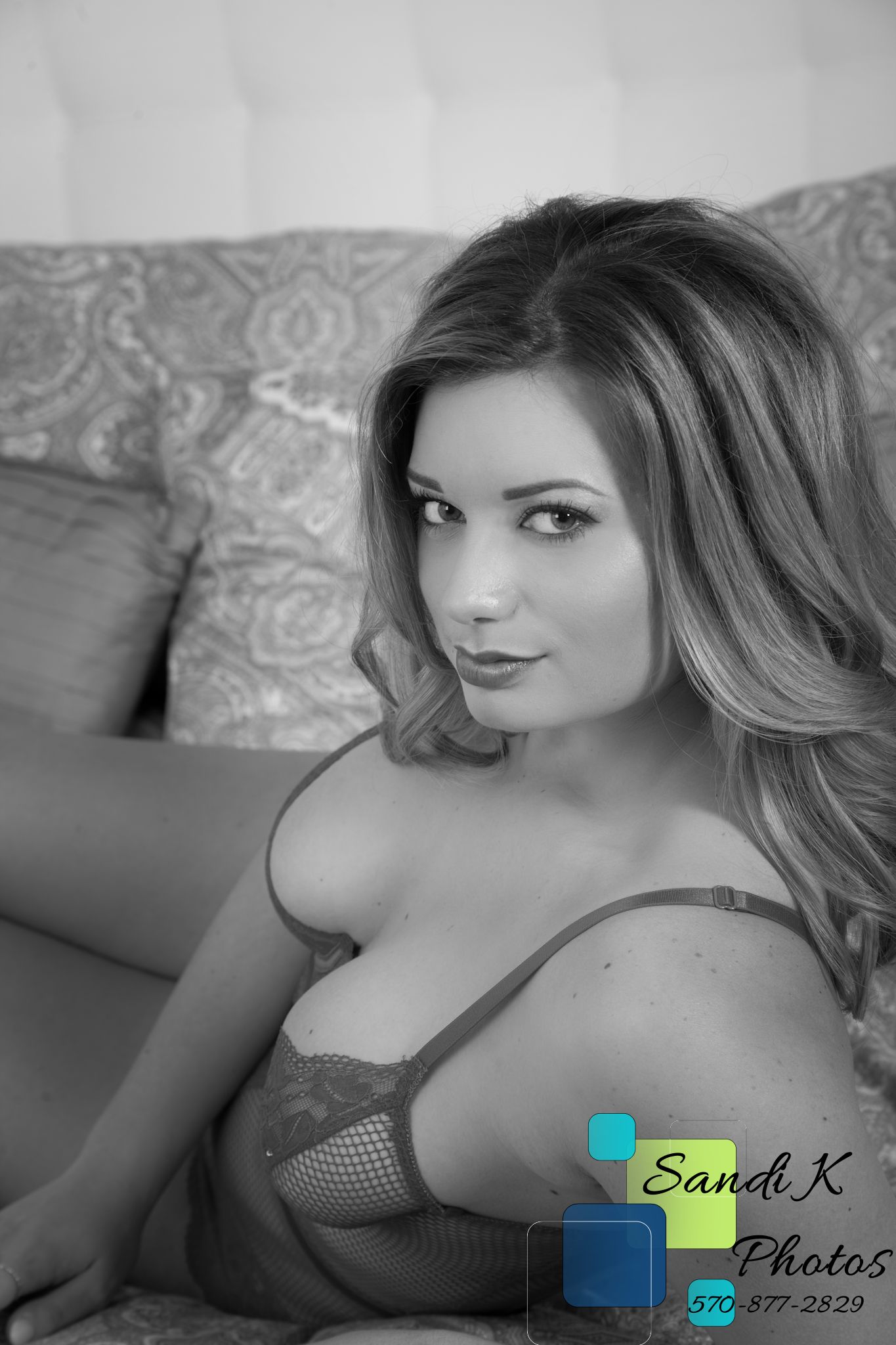 I loved the black leather skirt she brought. It was perfect for this kind of a session.
I think Courtney did an amazing job! She was a natural in front of the camera and was just the sweetest person. I had such a great time shooting her. The second part to her prize was an 8×8 soft cover album. It was here and in her hands in time for her to give for Valentine's Day. Happy Valentine's Day indeed!