Christmas Pictures – Sandi K Photos
A few weeks ago, I was scrolling on facebook when I came to a family Christmas picture. It caught my eye, and I thought, that looks familiar, but that's not one of our pictures! So, I stopped. But that's our background. Who is that?! It was my friend Gordon, with his family, in a picture taken in Michigan in 2000. Gordon! Where did you get that picture done? Olan Mills.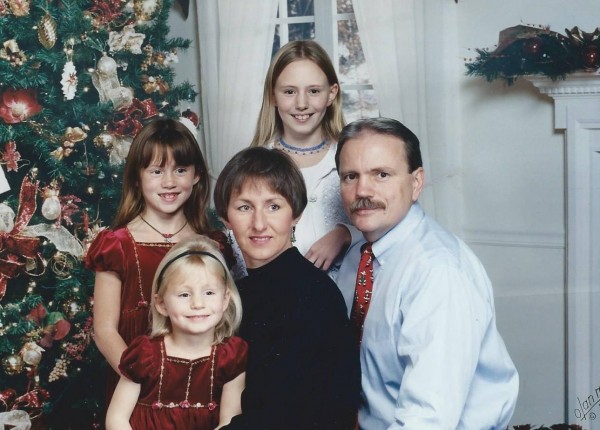 That is wild. I have that same exact backdrop! We got it back when we first started. A woman was cleaning out her studio. She was moving away. Ed and I went because she had some lights she was looking to sell. We ended up buying out everything she had for $200. I remember us in her basement pushing stuff out the windows. The bed of the truck was loaded up and the back seat was full! In our loot was this backdrop. She had said that she had a few old backdrops that she bought from Olan Mills when they closed.
Gordon, we should totally recreate this picture I said. Oldest daughter has been in Finland since late summer. She's coming in for Christmas. So, we had a day and a half window to get this done. What a trooper Becca was. She flew half way around the world the day/night before and had a migraine while we were shooting. I can't imagine the flash was doing her any good.
Merry Christmas to the Wicker family! Let's do this again in another 15 years!